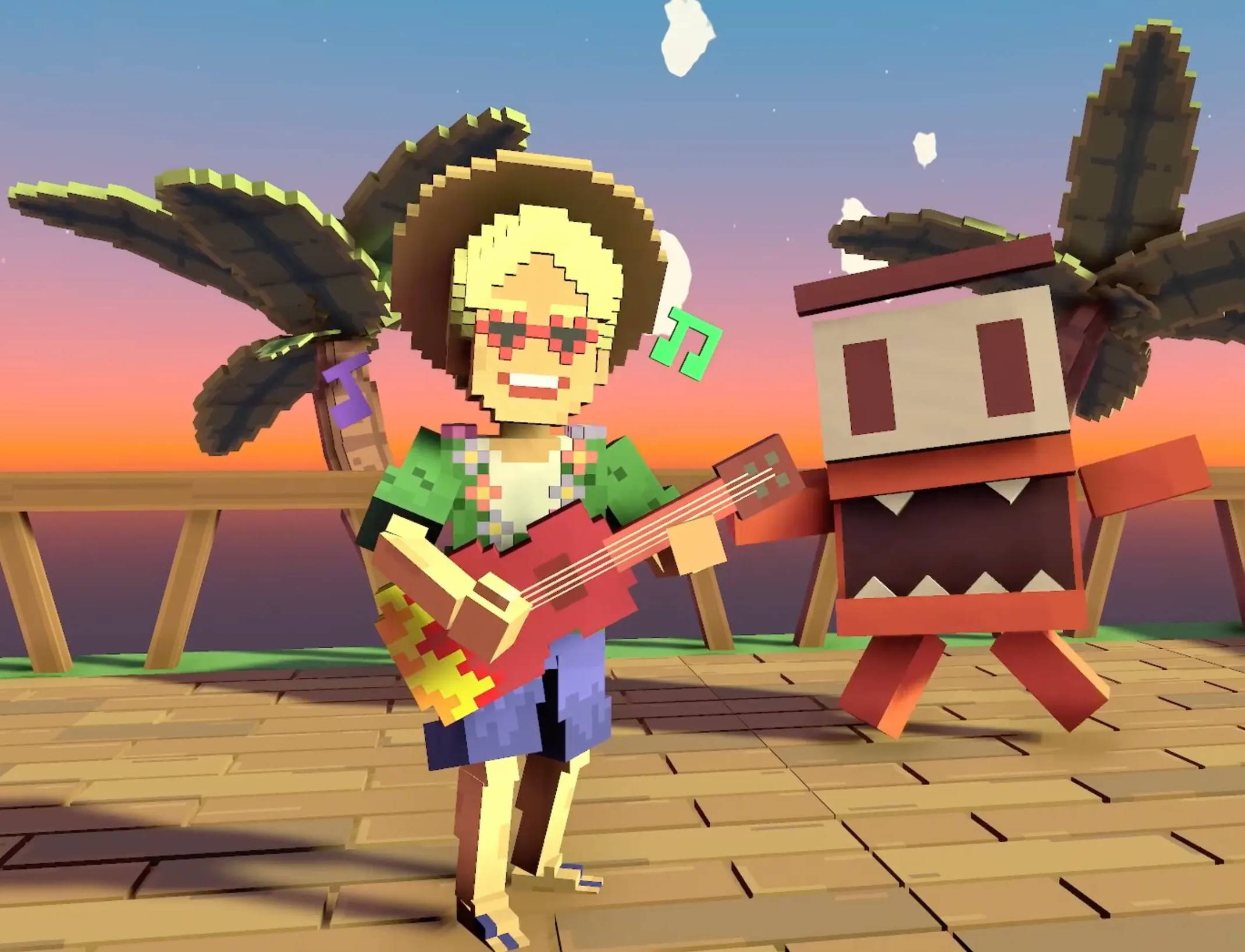 ---
Gamification of music learning has always been a core attribute of Chord Hero. Today we are happy to announce that Chord Hero has become a partner of The Sandbox to bring our expertise in gamified music education to Mega City 2 in The Sandbox
---
Want to know what's coming? Check out our trailer!
Mega City 2 is the second phase of Hong Kong's vibrant cultural hub in The Sandbox, a leading decentralized gaming virtual world and subsidiary of Animoca Brands.
Chord Hero is happy to be among a number of other Hong Kong-based establishments to bring aspects of Hong Kong to The Sandbox. Our first project in Mega City 2 involves transforming over 100 DIY ukuleles created by Hong Kong students using our Maker Ukulele Set into NFTs, and developing an exhibition center in The Sandbox metaverse to showcase and sell these NFTs.
Chord Hero is working with the Hong Kong Society for Education in Art (HKSEA), an organization that helps promote arts education to kids in Hong Kong, to teach Hong Kong students making and personalizing their own ukuleles with the Maker Ukulele Set, as well as transforming them into The Sandbox's NFTs. By partnering with HKSEA, we hope to encourage students, parents, and educators to experience the metaverse while showcasing the artistic skills of the students from Hong Kong to the world.
In addition to being exhibited in The Sandbox, HKSEA will select a limited number of ukuleles to be showcased at the Hong Kong City Hall in January 2023.
The ukulele NFTs will also be available for a charity sale. Proceeds of the sale will be split between HKSEA for continuing their work in arts education in Hong Kong and Chord Hero for starting a fund to help non-profit organizations around the world buy the Maker Ukulele Set.
---
The Sandbox will launch the Mega City 2 LAND Sale on 28 April 2022 to allow everyone to purchase LANDs in the Mega City 2 neighborhood. A LAND is a NFT and a digital piece of real estate in The Sandbox that players can buy to build experiences on top of.
If you become a Mega City 2 premium LAND owner, you will receive exclusive premium NFTs curated by the partners of Mega City 2, including our new mascot from Monster Chord "Chero", the dancing monster that will motivate you to experience the next evolution of music learning!!
Our new partners bring some of the best of what makes Hong Kong a multi-cultural, vibrant city while sharing our creative vision of building an open metaverse. They are reinventing themselves and innovating through The Sandbox platform to offer unique virtual experiences
Sebastien Borget, Co-founder and COO
The Sandbox