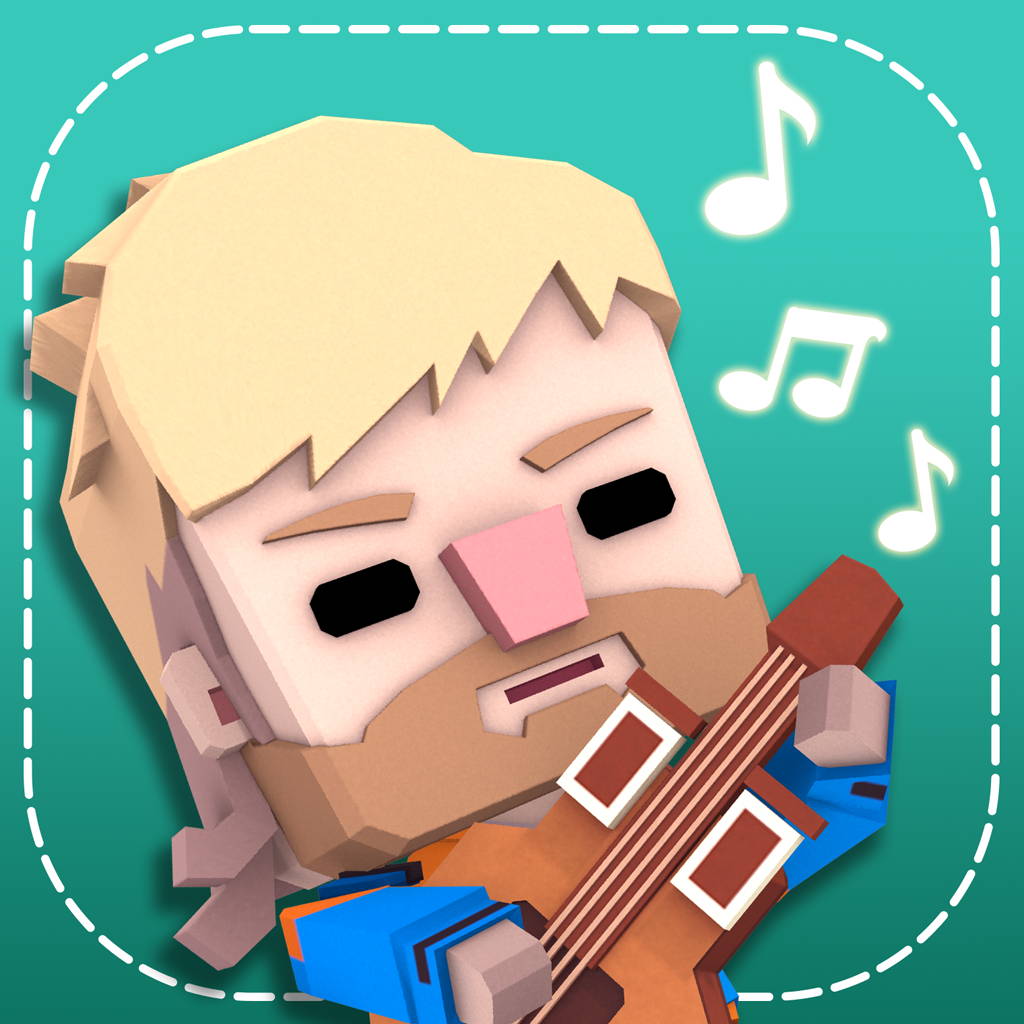 ChordVentures is an iPhone and iPad game that kids play using a guitar. By strumming the right chords at the correct time, children learn how to play guitar chords in this fun game.
---
Real-Time Chord Detection
ChordVentures does not require a special guitar or hardware to connect with your mobile device - simply launch the app and strum your guitar. The heart of ChordVentures is a polyphonic detection and analytics system developed and licensed by Uberchord Engineering. The Uberchord technology provides real-time processing of any chords played, filtering out surrounding noises and sifting through multiple layers of harmonics.
---
ChordVentures teaches kids to play guitar. The game includes a broad selection of animations to guide beginners on all kinds of guitar topics - from how to correctly hold a guitar, to playing advanced chords.
Being the companion app to Chord Hero, ChordVentures has animations that match the colours of the strings on your Chord Hero Strummer making guitar learning even easier!
---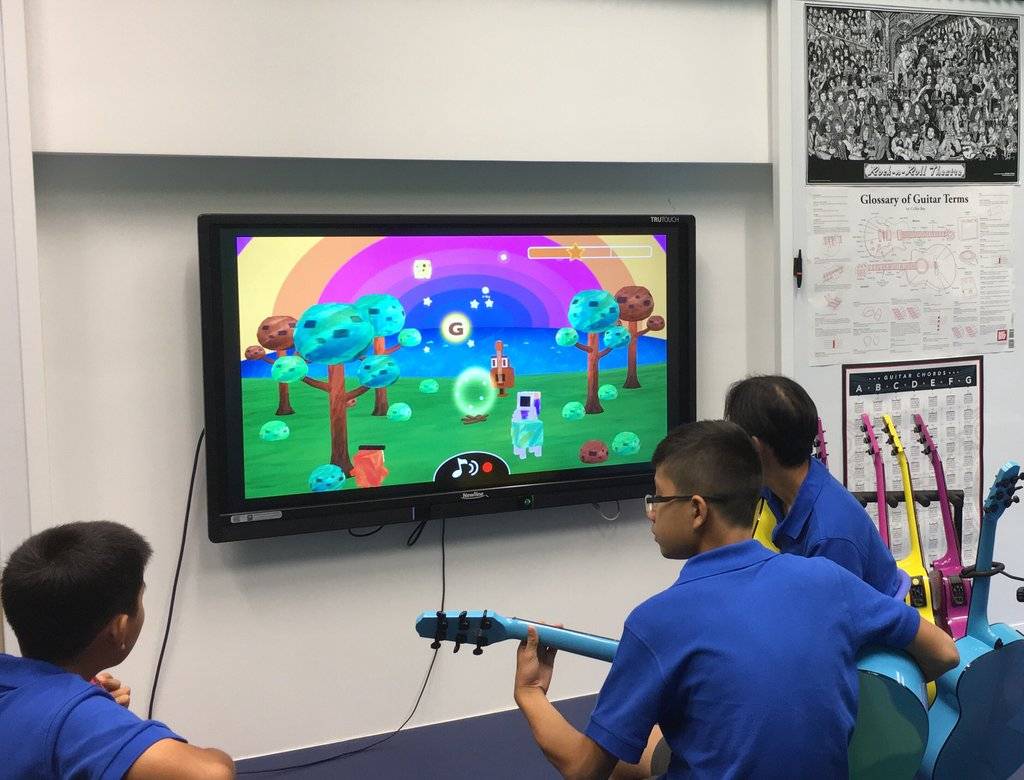 Play Together On The Big Screen
Games are more fun when played with friends. ChordVentures supports AirPlay, a feature that allows wireless streaming to a big screen using Apple TV. Friends and families can learn and play guitar together and compete with each other.
---