Our Maker Ukulele Set provides educators with the perfect STEAM education kit for students as young as 9. The kit provides kids with a way to experience woodworking, which can help them to develop motor skills as well as exercise their creativity. Lastly, they would have a finished ukulele that they can play for a long time after.
Through the personalization of their ukulele after its assembly, students can epxress themselves through visual arts. By making each ukulele uniquley decorated to reflect their own personalities and interests, students develop a sense of self-confidence and pride in their work.
While some schools may provide ukuleles, for those that don't, the ChordVentuers game included allows students to continue their music education at home. For schools that do have ukulele programs, the game serves as a fun practicing tool to encourage kids to practice after class.
From music therapists to experession therapists, the Maker Ukulele Set has been used to help make therapy for students more relaxing and less awkward.
Special Education Needs (SEN)
Professionals from SEN schools we have worked with had revealed that our Maker Ukulele Set has had a dramatic impact in helping autistic children increase attention their attention span and calm their anxieties to allow them to successfuly complete their very own ukulele.
Certified Education Quality
Our Maker Ukulele Set and Monster Chords game have been certified by Education Alliance Finland.


The Maker Ukulele Set had also been a finalist in the GESS Education Awards in Dubai for the category of Best Product to Promote Arts, Music and Drama in the Classroom.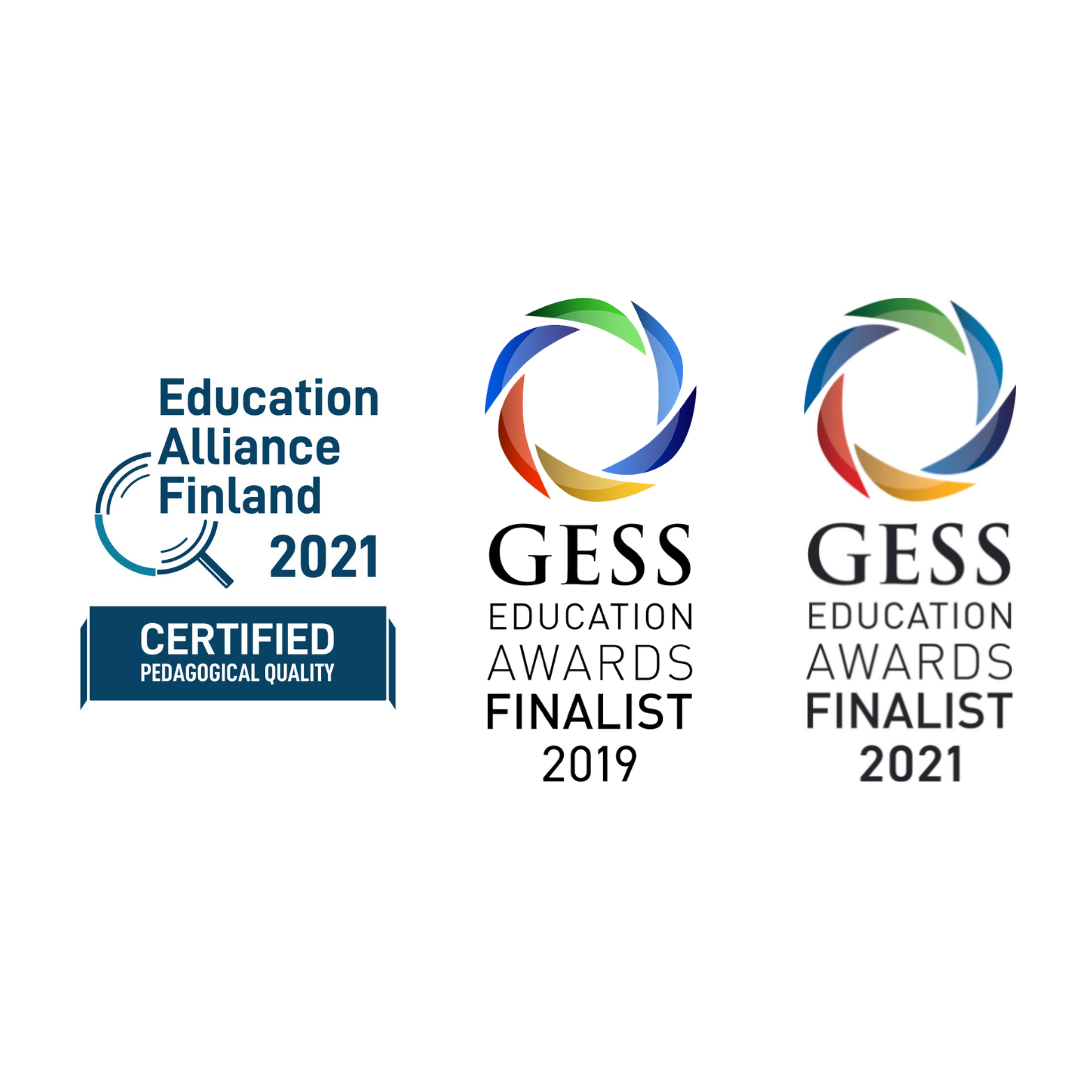 "Chord Hero sells good quality ukuleles to schools. The difference with their ukulele is that student will assemble and decorate it before starting to play. From pedagogical point of view this is great as it extends the learning experience form only music into arts, handicrafts, and engineering."
- Olli Vallo, CEO
Education Alliance Finland
"Pupils whose autism manifests itself through high levels of anxiety, the impact on this cohort was nothing short of breathtaking. Learners took the project seriously and attended lessons with uncharacteristic regularity. They took incredible care of their work."
—Patxi Del Amo, Performing Arts Lead
TreeHouse School, London
"The Maker Ukulele Set is an innovative educational resource. It promotes motor development, social development and cognitive development."
—Jacqueline Leung, Registered Music Therapist
Hong Kong
"The product was really spectacular! The students learned a lot! They had a blast!"
—Jennifer Rickert, Music Teacher
Lakeview High, IL
For more information on how Chord Hero has worked with schools in the past, feel free to look at our digial brochure for details.