Strummer (HK)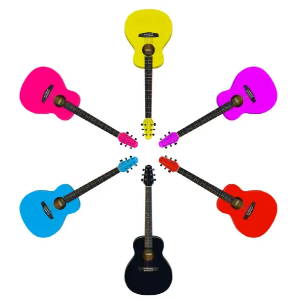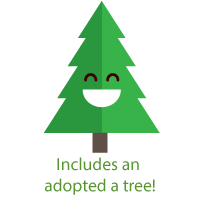 Chord Hero Strummer is a 36-inch steel-string acoustic guitar, in a mid-range size suitable for both children and adults. With a built-in pickup, 3-band equalizer, and output jack, this guitar is ready for everything from casual jamming to music recording or live performances.

The Chord Hero Strummer has a body made of mahogany and spruce wood for a clear, high-quality sound. Check out the full specifications and review of Chord Hero Strummer!
Not just another low-cost guitar
Cheap guitars are usually made of lindenwood/basswood, a type of wood with a wide range of quality - in the case of cheap acoustic guitars, the quality is almost always poor. But Chord Hero Strummer is made of mahogany and spruce, wood types that provide a much better quality range and are well regarded in the world of guitars.
Chord Hero Strummer has the sound quality and the features of a guitar typically costing three or four times its price.
Chord Hero Strummer is available in a series of strikingly attractive glossy colours: Pirate Black, Hot Pink, Sky Blue, Volcano Red, Supercar Yellow, and Deepest Purple. It also comes with custom light strings that are gentle on the fingers of beginners. The strings are colour-coded to match the tutorials provided in the companion app Monster Chords, making it even easier for beginners to learn to play.
Chord Hero Strummer comes with accessories for beginners including a carrying strap, finger protectors, guitar picks, and a 12-pack of glitter pens to express your creativity and individuality by personalising your guitar! If you mess up, simply wipe the guitar with a wet cloth and start again!
Have a listen to the Strummer!