Slashy Chords: Guitar Warriors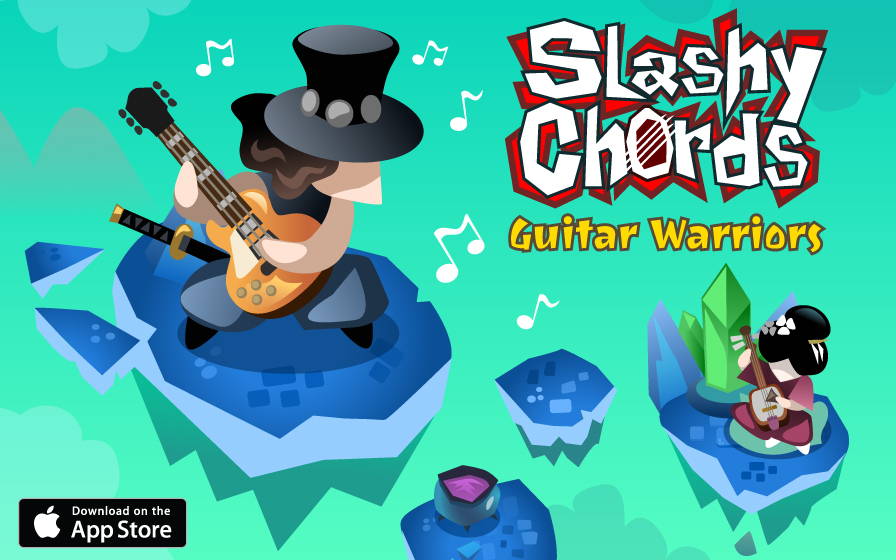 Protect the world with your guitar!
Protect the world of HARMONY from the monstrous hordes of DISSONANCE with the power of MUSIC! Play a REAL GUITAR or STRUM a screen guitar to defeat the forces of discord!
There is a world woven from music, whose very air stirs alive with melody: Harmony. Beautiful and wondrous is this world, yet its very existence is imperiled as monsters of dissonance have come to conquer and engulf everything in noise and cacophony. A lonely hero, armed only with a guitar and his courage, fights a desperate battle to save the world from this dissonant horde.
Strum Chords, Slay Monsters!
Guide the hero with your guitar! Play chords successfully to pulverize monsters with a powerful crescendo!
A Game That Uses Real Guitars!
Use a real guitar. You don't need cables to make it work as the game detects guitar chords through your device's microphone!
Unlockables And Customization!
Throughout your journey, you'll find equipment, weapons, and more playable chords to enhance and customize your hero with!
A Fun Way To Learn Chords!
What's a better way to learn or memorize chords and practice your guitar skills than through a very enjoyable game?
Don't have a guitar? No problem! Screen Guitar Mode allows you to input chords with your fingers!
Progressively Challenging Levels!
Level after level, it gets harder, putting your guitar skills to the test!

選擇項目後,整個頁面將重新整理。
若要進行選擇,請先按下空白鍵,再按下方向鍵。