Maker Ukulele Set - A Fun STEAM Music Kit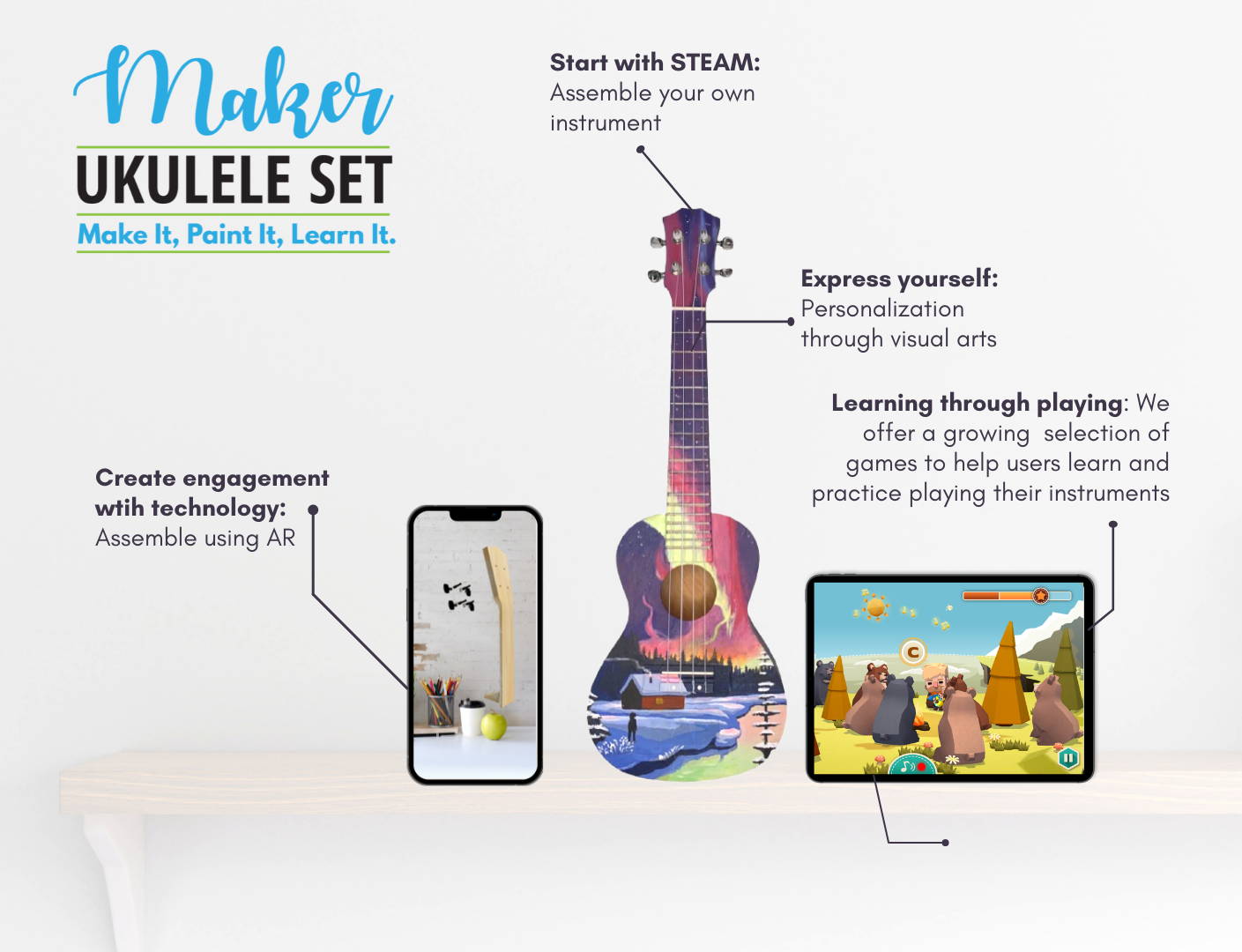 The perfect STEAM education set
The Maker Ukulele Set is the perfect STEAM education and music education product! With the Maker Ukulele Set, kids build and design on their own ukulele before learning to play it through playing a game.  
Unlike other STEAM projects, the set comes with AR (augmented reality) instructions to help make assembly easy for kids. In building the ukulele, kids gain insight into the process that takes place in the assembly of a ukulele as well as the science behind it.
Certified by education professionals
The Maker Ukulele Set is certified by the Education Alliance Finland, a Finnish certification scheme validated by researchers at Helsinki University. The Education Alliance Finland reviews EdTech products to assess pedagogical value, learning engagement, and 21st-century skills in accordance with the world-renowned Finnish education model for efficient and child-centered learning.
The Set has also been selected twice as a finalist as the GESS Education Awards under the category of -
Best Product to Promote Arts, Music and Drama in the Classroom.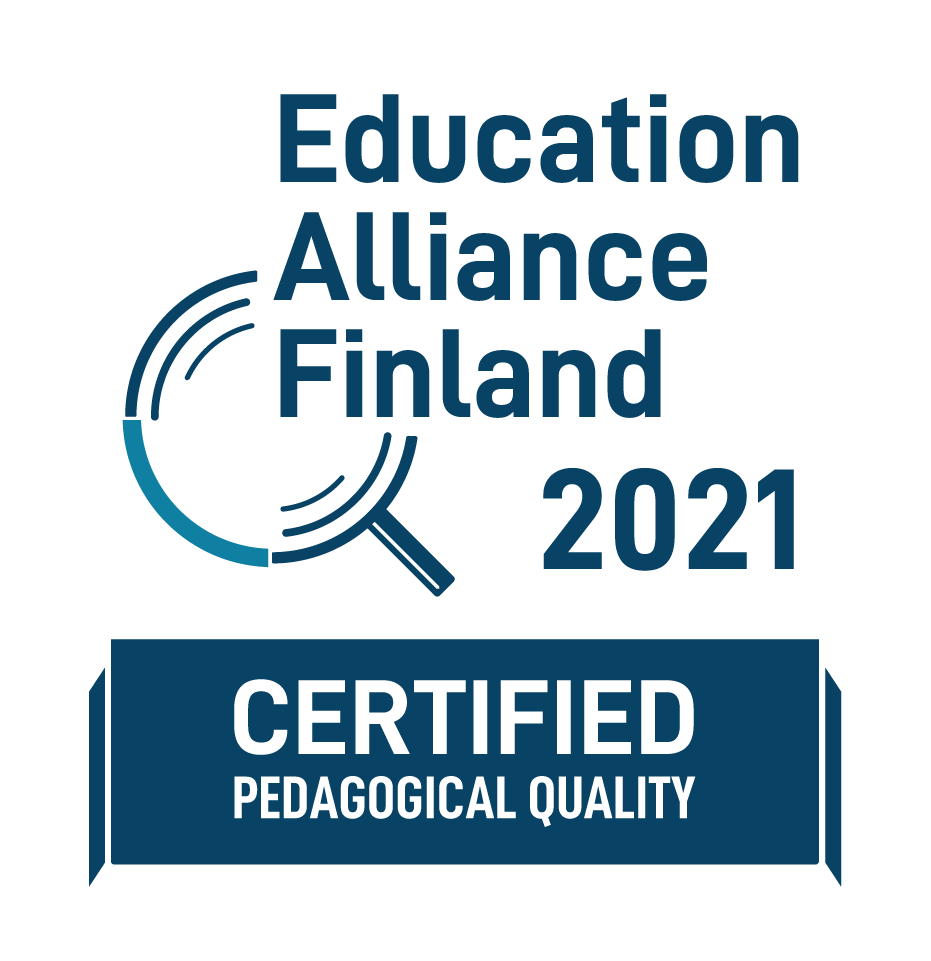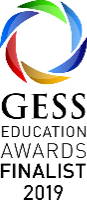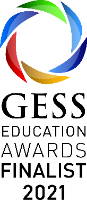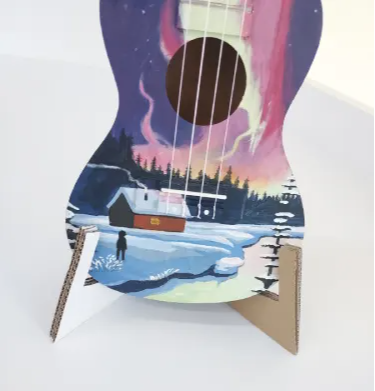 Cross-curriculum product at school and at home
From STEAM to visual arts to music, the Maker Ukulele Set is a product that takes in the spirt of cross-curricular education and applies it into music to make it more engaging and economical for schools and famlies.
As an added lesson on recycling, kids will be able to assemble their own ukulele stand using the box the package was delivered in.
A motivating way to learn music
When learning is hands-on and fun, students are better engaged. Building and personalizing the ukulele leads to emotional attachment and therefore to interest in how to play. Also provides an opportunity to learn about the science of sound and music
The fun transfers from the makerspace to the music space after completing the ukulele. The set includes one month free access to ChordVentures (over 50 levels available) to help kids learn and practice their ukulele skills.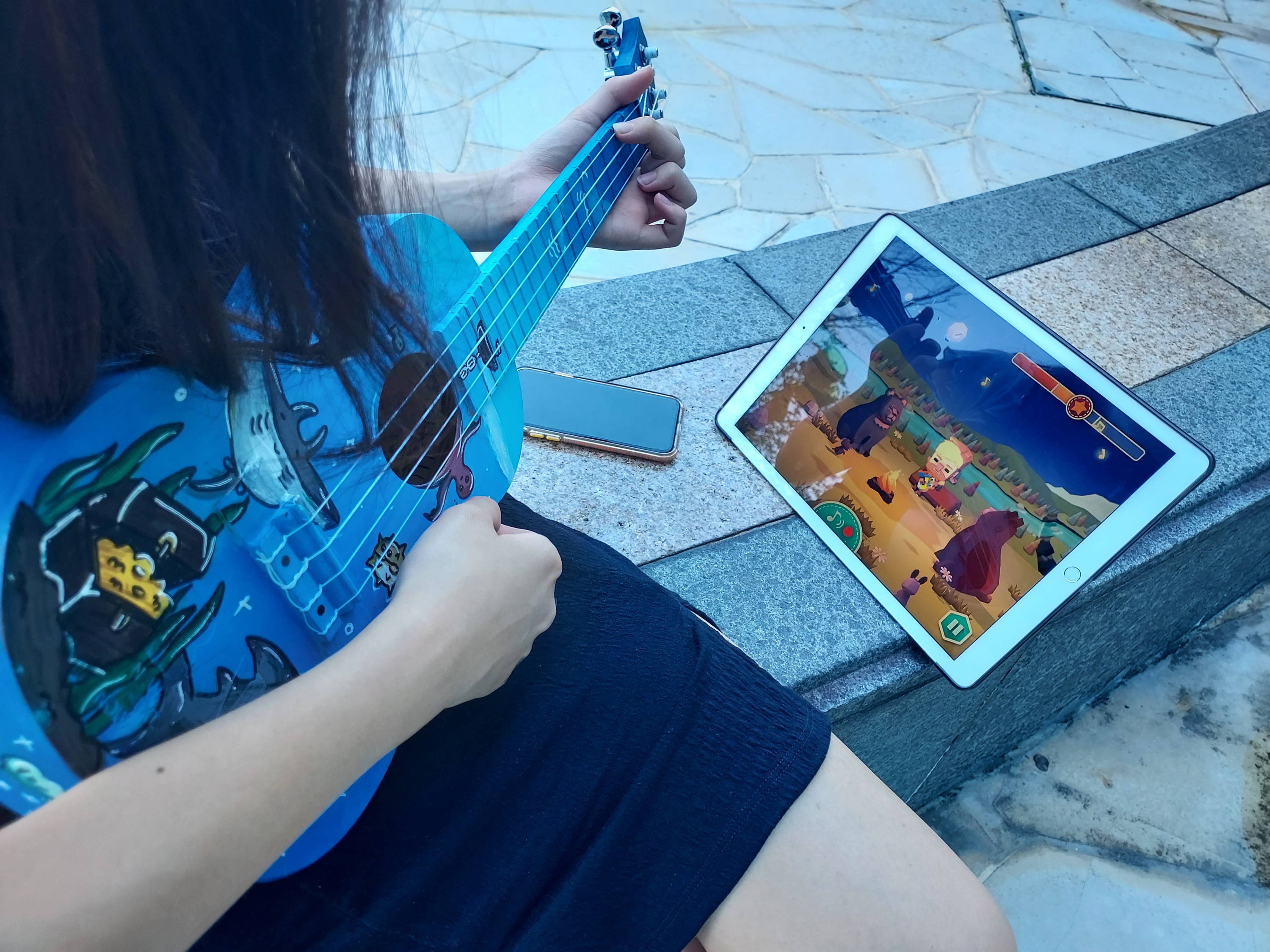 The Maker Ukulele Set comes with a 6-color acrylic palette and a paintbrush so kids can quickly begin personalising their own ukulele. The ukulele body and neck comes undercoated with grain filler, making it suitable for painting. While the wood are all sanded and smoothed, a sandpaper is included to allow kids to touch-up the wood themselves or if they would like to create patterns prior to painting.
Support the United Nations Sustainability Development Goals (UN SDGs) when you buy!
Chord Hero has partnered with EcoMatcher to include an adopted tree with each set sold! With the EcoMatcher code, you can check on your tree's envirnoment, growth, and history.
Your purchase will help create plant more trees and therefore sequesting more carbon over the lifetime of the tree. Also, the purchase would also help support the tree farmers.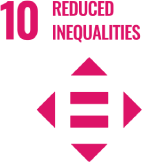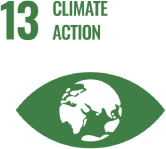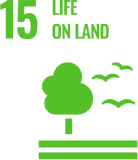 Natural wood color concert size ukulele body
Basswood neck
Basswood bridge
18 fret technical wood fretboard with dot inlays
420mm scale
35 mm width nut
Closed gear machine heads


Chord Hero nylon strings
Mini-screws
Mini-screwdriver and glue
6 color acrylic paint palette
Paintbrush
Sandpaper
One month access to Monster Chords music learning game